2022 BOOTH RATES
Exhibit Space Rate: $16.59/ sq. ft.
Exhibitor Listing (required): $99
Additional Costs:
Corner Premium: $225
Direct Sell Premium: $200/booth
*Signage Fee: $300/booth
*Required for signage higher than 8 ft. All signage above the 8 ft height restriction must have written approval from Show Management prior to the show.

Click here for the 2022 Floorplan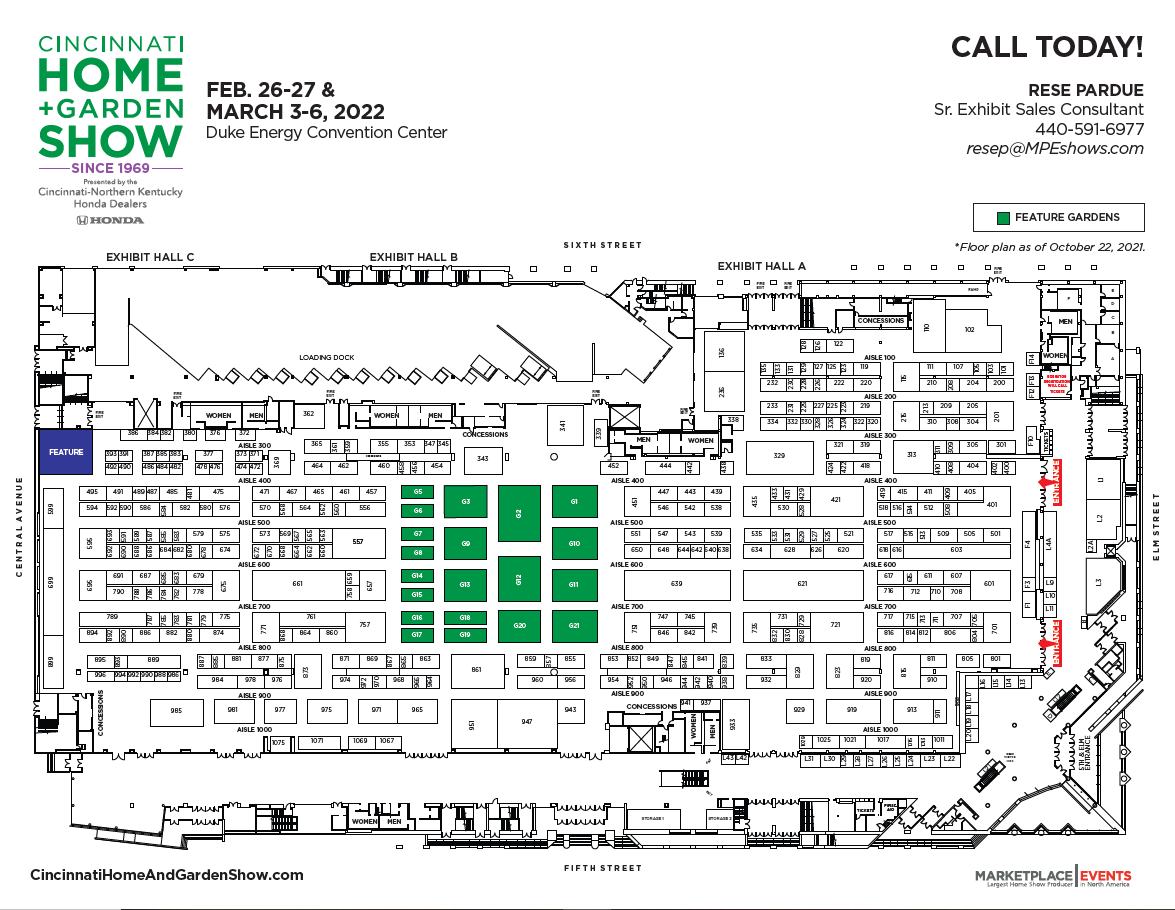 Make a year's worth of sales in two weekends!
Meet your new customers at the Cincinnati Home & Garden Show. Qualified homeowners attend the show annually seeking helpful advice, solutions and new products for their next renovation, décor or landscape project.

The Cincinnati Home & Garden Show features high-interest exhibits, high-profile experts and the latest trends to bring in customers who are ready to move ahead with their home improvement projects.
MORE THAN JUST A BOOTH
Let us know your sales and marketing goals and we will
customize a partnership program to exceed your need.
Online Buyer's Guide (your own web page!)
eBlasts
Website advertising
Opportunity to advertise and Show Guide listing
Promotional opportunities
Feature and stage sponsorships
Cooperative advertising programs
Product sampling
Research/data collection
Access to our PR team
Material handling including forklift services and storage
24-hour security
Receive a free booth quote