Thank you to all our show sponsors and partners!

When it comes to your family, no one helps you navigate the everyday and the exceptional better than Honda. From soccer games to weekend projects to home remodels, your Cincinnati-Northern Kentucky Honda Dealers have a Honda that's built to fit every one of those needs – no matter how often they change. We're proud to serve our greater community from seven unique dealerships located throughout the Tristate area. We're also dedicated to giving back, with ongoing support for great organizations like Cincinnati Children's Hospital, St. Jude Children's Research Hospital and the Freestore Foodbank. Explore our award-winning vehicles like the Accord, Civic, Fit, HR-V, Insight, Clarity, Pilot, Odyssey, Passport, Ridgeline and CR-V – and see how Honda fits your family's style at every turn.

We are a Cincinnati based all-inclusive flooring company with over 35 years professional experience in the flooring industry. We offer top of the line products for carpet, hardwood, tile, vinyl, laminate, and custom area rugs. Our craftsmanship and service delivery have warranted exceptional flooring reviews from our customer base, which continue to overflow into new referrals on a daily basis. We have long-standing relationships with our installation crews, who have over 20 years' experience in commercial and residential flooring installation, maintenance and restoration. We stand on our quality and service that you will receive from A Step Above because without our customers, we wouldn't be A Step Above. Stop by booth #901 or visit www.astepabovefloors.com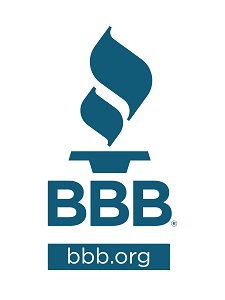 There's nothing BBB Cincinnati loves more than seeing locals connect with good businesses. That's why we're part of this year's Home Show, where all types of businesses from our community come under one roof. Big, small, local, national, brand new, time-tested . . . they're all here - and so are we. We're here to tell you which businesses have been reviewed, rated, and Accredited. Finding the right info is as easy as BBB. Click here to learn more!

Granite Transformations of Cincinnati offers kitchen and bathroom remodeling services all throughout the Cincinnati and Kettering areas, featuring our sleek and sophisticated granite, quartz, and recycled glass countertops, as well as our cabinet refacing, and mosaic tile displays. Visit booth 700 or
click here
to learn more.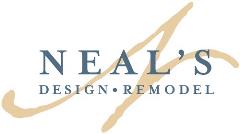 For 45 years Neal's Design Remodel has been dedicated to remaining Greater Cincinnati's leading Design-Build contractor. We create value for our clients through innovative design, superior craftsmanship and unparalleled professional service. By addressing and designing around our clients' needs, we produce high quality kitchens, baths, home additions, lower levels and outdoor living projects. As a design build remodeling firm, we team together professional designers with construction experts to give homeowners a more complete and positive remodeling experience. Visit our 5,500 sq. ft. showroom or attend our monthly seminars. Visit booth #816 or www.neals.com to learn more.


Here at The Basement Doctor of Cincinnati, we've been refurbishing and fixing water-soaked basements since 1987. With over 25 years in the field, we have the knowledge to get the problem solved correctly. We'll take on any basement moisture problem and fix it; quickly and for the last time!
We offer all of our Greater Cincinnati customers a free waterproofing estimate. We are Greater Cincinnati's trusted basement waterproofing contractor. Contact us today and set up your appointment! Visit booth #501 or
basementdoctorcincy.com
to learn more.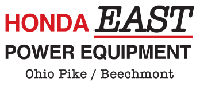 As a authorized Honda Premier Dealer. American Honda recognizes and defines our dealership for the best overall customer experience in sales, parts and service. We assemble and prep all of our equipment so you don't have to. We even warranty register your purchase with American Honda. Honda East also honors Honda's minimum advertise price and FREE delivery up to 25 miles!
Offering Generators, Mowers, Weed Trimmers, Tillers, Water Pumps, Snow Blowers, MIIMO and Engines. We stock a large variety of parts and have Honda certified technicians. We are entrusted by commercial, governments and residential customers. Our staff looks forward in talking to you regarding your needs at booth 601 and be sure to ask about show special's.
hondaeast.powerdealer.honda.com

HomeLight's vision is a world where every real estate transaction is simple, certain, and satisfying. We build software and provide services to home buyers, sellers, and real estate agents. homelight.com
---

AARP is a nonprofit, nonpartisan organization dedicated to helping people ages 50 and older to improve their quality of life as they age. With over 38 million members and growing, we lead positive social change through our extensive product offerings and services.

For more than 140 years, Cincinnati Bell has been keeping customers in Ohio, Kentucky and Indiana connected with each other and with the world. Cincinnati Bell provides the fastest Internet in town, crystal-clear TV and reliable home phone service. Fioptics from Cincinnati Bell provides lasting and imperative lightning speed internet connections all over town to consumers and organizations that depend on it most. Visit us in booth #102 or at
www.cincinnatibell.com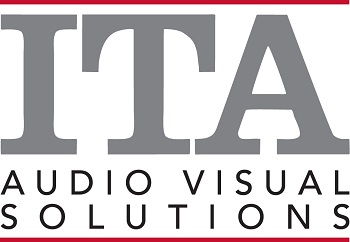 In our hyper-connected, tech-savvy world, audiences have high expectations for live events and meetings. ITA's proven process guides you from concept to completion, creating audio visual experiences that amplify your message and immerse your audience in your brand.
Since our founding in 1982, ITA has provided best-in-class, event production, audio visual services and integrated technology solutions to Fortune 500 companies, universities, charities, healthcare institutions, small businesses, hotels and meeting facilities. We offer the distinct advantage of a complete range of integrated services; Event Production, Rental, Service, and Installation.
But...WHAT really sets us apart is our trained and industry-certified team of customer service oriented technical professionals. It's their love of the technology and their passion for the transformative nature of AV that keeps them working tirelessly to exceed the goals and objectives of our clients across the United States.
See how we can help you succeed at www.ita.com


For over 125 years, North Side Bank & Trust Company has provided banking solutions to some of Greater Cincinnati's most successful local companies. We offer resources and banking solutions to personal and commercial clients, which create opportunity for growth – growth of local businesses in our community. North Side Bank & Trust Company has served the Greater Cincinnati area since 1891, and remains privately held and family-oriented to ensure we know our clients and they know us. We pride ourselves on knowing our customers, their families, and children by name when they walk through our doors. We have nine locations in Greater Cincinnati and our teams are incredibly invested in each of those communities. Visit our
website
or come see us in booth 507 to learn more.

Watson's, headquartered in Cincinnati, Ohio, is privately owned and has18 locations throughout the US, including stores in Michigan, Ohio, Indiana, Kentucky and Missouri. The nation's largest home and recreational retailer, their 8 Midwest superstores feature year-round displays of outdoor, indoor & home theater furniture, hot tubs, pools, billiard tables & home recreation, fireplaces, grills and much more! A trusted and iconic community partner for over 50 years, the Watson's brand and its employees are experts in serving their customers and helping to create life's best moments. To learn more, visit them in booth #825 or at
www.watsons.com
.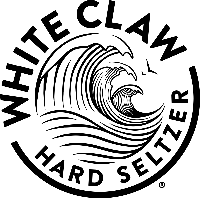 White Claw® Hard Seltzer takes its inspiration from the legend of the White Claw wave - when three perfect crests come together to create a moment of pure refreshment. We set out to make something as purely refreshing as this. The result? White Claw® Hard Seltzer. Made Pure®.
Using our unique BrewPure® process, we've made an alcohol base that's naturally gluten free and clean tasting, for you to enjoy life without compromise. This allows our fruit flavors to come through, for a hit of epic refreshment. It's like nothing you've tasted before.
https://www.whiteclaw.com/
Visit the White Claw Lounge at the Show.

For over 60 years, our family-owned-and-operated business has been serving the Greater Cincinnati area with the goal of helping people bring beauty to their gardens and lives. Founded in 1949, we offer an unmatched selection of diverse and beautiful high-quality garden art, fountains, birdbaths, planters, water gardening supplies and water plants. As a family-owned business, we pride ourselves on our knowledgeable, friendly staff and beautiful displays. Situated on three beautiful acres, you can find unique pottery products such as planters that can only be found at Aquatic & Garden Decor.
Learn more by visiting us in booth #861 or at aquaticgarden.com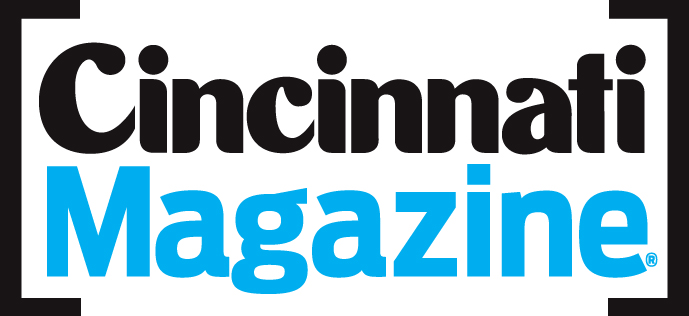 For over 50 years, Cincinnati Magazine has remained the definitive guide to living well in Greater Cincinnati, connecting sophisticated, educated readers with the region's most interesting people, cultural issues, food, arts, fashion, and history via print, digital and events.
Click here
to learn more.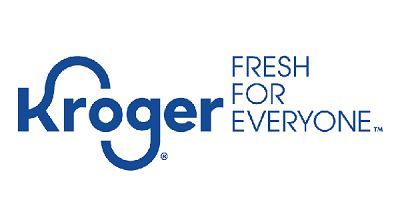 Save $3 off the box office price when you purchase your adult admission tickets for $10 each at your local Kroger location.
www.kroger.com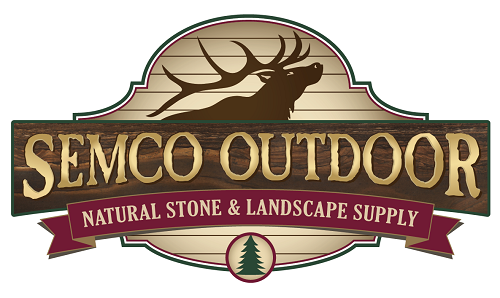 As the largest distributor of natural stone products in the Midwest, Semco Outdoor has earned their reputation as natural stone experts through their consistent natural stone products, and quality customer service that exceeds industry standards.

By owning and operating their own quarries, Semco is able to supply a natural, quality product that they know from start to finish. Their product offerings range from a variety of landscaping stone such as pattern flagstone, patio pavers, and decorative walls, to building stone products such as their ledgestone and stone veneer, which is used for vertical applications. They also have a massive selection of decorative gravel, cobblestones, firepits, and everything outdoor living!

Semco Outdoor proudly serves the Cincinnati market with a retail location in Sharonville. We also have retail locations in Columbus, Ohio and Kansas City, Missouri. Their parent company, Semco Stone, is based out of Perryville, Missouri, and distributes products nationally. Please visit our website for more information, semcooutdoor.com.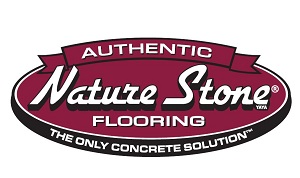 Nature Stone is the best floor covering for concrete garage floors that are ugly, cracked, stained and pitted. It is also ideal for basement floors that are humid, wet, damp or flood prone and is the best decorative covering for outdoor areas; patios, walkways, entryways and around swimming pools. Nature Stone is a blend of fine stone and specially formulated, patent-pending epoxy expertly installed over existing concrete. A Nature Stone floor not only provides homeowners pride, peace of mind and ultimately increases the value of your home for years to come, it is also backed by Russell's promise, our true unconditional warranty. Talk with a representative at booth #975 and see just how affordable a Nature Stone floor really is. Go to
naturestone.com
to learn more.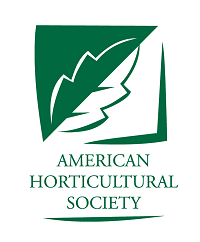 Founded in 1922, the non-profit American Horticultural Society (AHS) is one of the most longstanding, respected national gardening organizations in North America. Through its educational outreach and resources, national and local partnerships and programs, and publicly accessible on-site gardens, AHS shares with all Americans the critical role of plants, gardens, and green spaces in creating healthy, livable communities and a sustainable planet. The Society's membership includes more than 20,000 aspiring, new, and experienced gardeners, plant enthusiasts, and horticultural professionals, as well as numerous national and regional partner organizations. Learn more at https://ahsgardening.org.

THANK YOU TO OUR SPONSORS & PARTNERS: