Stained Glass Overlay
Booth: 401
4025 Dixie Hwy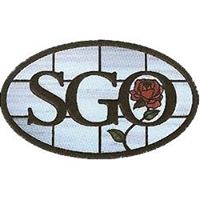 Stained Glass Overlay is one of the leading stained glass manufacturers in the Tri-State area. We specialize in creating artistic beveled, etched, and stained glass images with appealing and original designs. In addition to decorative art glass we offer mirror transformations with custom mirror frames, along with tableaux iron art, dream walls, entry doors, glass counter tops, back splashes, and Tiffany lighting. Come to us for you complete exterior and interior door needs as well, we offer wood and fiber glass varieties. We specialize in working with new home buyers, residential and commercial contractors, interior designers, and more. Our friendly and approachable service is second to none.
Family owned and operated since 1985, we have years of experience creating a myriad of home design products. Our design options not only beautify your home or commercial space, but it personalizes and makes it your own at an affordable price.
To receive a free estimate or to learn more about our design service, contact us today!