JFK Window and Door Co.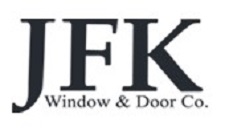 Booth: 815
2110 Schappelle Lane
JFK Window and Door Company is a family owned and operated local business with over 35 years of installation experience. JFK Window and Door is an Andersen Excellence Dealer, so you can feel confident in the quality and service you will receive from us. Andersen windows and doors are the best in the business, providing the security, comfort and beauty that make our products truly outstanding. It is our goal to build a relationship with you that will last for years and years where you will see us deliver consistent results as your window and door needs present themselves. We provide the specialty of installing our products in a way that will enhance your home for generations to come, setting your home apart, and securing your investment. We set ourselves apart from our competitors because we offer special services such as custom exterior colors to match your home perfectly, custom interior pre-finishing, and special interior/exterior trim capabilities. You should feel confident in choosing us for your window and door needs because of our long track record of providing top notch service as is evident by our excellent reviews on Angie's list and A+ rating on the BBB. We take the time to prepare your home, protect your belongings, and ensure that at the end of the day, you'll be 100% satisfied with our service. We would love the opportunity to partner with you and all of your window and door needs.